Crosswinds Music Studio's
KiddyKeys Policy 2017-2018
Welcome!
Thank You for choosing me as the "pre-piano" teacher for your child!
At KiddyKeys® we believe in making every child a star! KiddyKeys® is a highly educational program that focuses on teaching piano concepts and music appreciation to children 2 ½ to 5 years old. By appealing to individual learning styles, this program enables your child to explore the piano and easily learn music concepts.
It's a great way to prepare your child for school!
KiddyKeys Modules: There are 7 modules available during the 2017-2018 school year. These modules run consecutively with a brief "time-out" in-between. Modules are in progressive order. Please see the KiddyKeys Activity Calendar for a better understanding of the Module set-up.
Mozart Module #1 runs from the weeks of September 11 – October 6 (4 Classes)
Mozart Module #2 runs from the weeks of October 16 – November 13 (5 Classes)
Mozart Module #3 runs from the weeks of November 27 – December 18 (4 Classes)
Mozart Module #4 runs from the weeks of January 8 – February 12 (5 Classes)
Mozart Module #5 runs from the weeks of February 26 – March 19 (4 Classes)
Mozart Module #6 runs from the weeks of April 9 – April 30 (4 Classes)
Mozart Module #7 runs from the weeks of May 14 – June 4 (4 Classes)
KiddyKeys Graduation will take place at the
Crosswinds Music Studio's Awards Recital
June 10, 2018
A Summer Music Program is available to KiddyKeys Graduates.
A maximum of 7 Classes is offered during the weeks of July 9 – August 20.
Group Classes (2 – 4 children) are scheduled one class per week
on Mondays, Tuesdays or Thursdays from 1:00pm – 2:00pm.
Classes for "one-with-one" instruction can be scheduled on the studio calendar
one 30-minute class per week wherever there is lesson availability.
All classes are $26.00 each and are inclusive of all learning materials and fees. Upon registering your child and paying for the first Module, your child will receive a tote bag, binder and CD of the songs we learn throughout the 7 Modules. There will be weekly worksheets – some are completed in class – others are sent home for a little review.
What Do We Need at Home? Having a piano or keyboard at home is not necessary at this time but would be beneficial to reinforce the patterns of black/white keys, names of the piano keys, becoming accustomed to touching and playing the piano/keyboard, learning to improvise and just have fun! Having a CD player would be wonderful to be able to play the songs we learn in class each week. Things to do while playing these songs include marching around the room, clapping to the rhythm or singing with each song.
Module Attendance: Class time is divided into either 4 or 5 week sessions. It is important for your child to attend all the classes in each module as there is something new to be learned every week as well as valuable review covering previous weeks' songs and materials. Children 2 1/2 to 3 years old will be enrolled in KiddyKeys & Company group lessons of 2-4 children. A parent or relative must attend each class with the child.
Please be on time for your child's music class.
If your child arrives late, only the remaining minutes of their class can be used.
Student Illness: For the health and safety of others, if you child is ill or has recently been ill – cold, stomach bug, etc. please use your discretion concerning their class attendance for that day. If your child must miss a class due to illness or a family emergency, please call me as soon as you can so I'll know (s)he will not be attending. If your child is in a group class this missed time cannot be made-up due to the complexity of the lesson calendar. If your child's classes are "one-with-one", you may schedule a make-up on any Friday that has lesson openings available.
Teacher Absence: In the event that I am ill or have an extreme family emergency and need to cancel your child's music class, I will contact you to reschedule this missed time.
Inclement Weather: If schools are closed due to bad weather, by default, classes will be cancelled . This missed time, for group or "one-with-one" classes, will be rescheduled on a Friday convenient for all families.
Studio Recital Performances: Your child is not required to perform at any of the studio's yearly recitals…. but you and your family are most welcome to attend as guests, listen to the older students perform, enjoy a bit of lunch and the festivities! Our Christmas Recital will be held on Sunday, December 17, 2017, our Music Winter Olympics Awards is scheduled for Sunday, March 18 and our Awards Recital is scheduled for Sunday, June 11, 2018. We will have a special graduation ceremony for our KiddyKeys students at the Awards Recital! All Recitals are held at the Saranac Lake Methodist Church, corner of Church Street and St. Bernard Street from 12noon until about 3:00pm.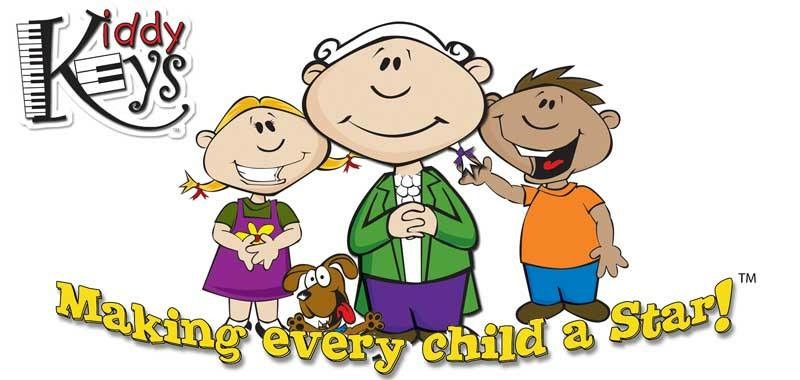 2017-2018




School Year

MODULE #1

MODULE #2

MODULE #3

MODULE #4

MODULE #5

MODULE #6

MODULE

#7

# Weeks

4

5

4

5

4

4

4

Total Cost

per Module

$104.00

$130.00

$104.00

$130.00

$104.00

$104.00

$104.00

Invoices are emailed to you 1 week before due date

Payment is Due by

September 11, 2017

October 16, 2017

November 27, 2017

January 8, 2018

February 26, 2018

April 9, 2018

May 14, 2018

Accepted payment methods:

Cash or personal check (made payable to Kathryn Cross),

or online from your emailed Invoice by clicking on the

Gold

link

, "

Click Here to Pay Online

".

There are no convenience fees added when paying by Debit/CC card.

You do not need a PayPal account to pay securely online from your Invoice.

Group or "One-with-one" Class attendance will be put on hold until Module payment is made.
Social Media: I reserve the right to use photographs or video recordings taken during student group gatherings and performances for use in advertising materials or on my studio-owned website. Photos/videos taken by me or that are shared with me by parents or students become the property of my studio and can be used at my discretion in regards only to the studio. When you register your child as a student at Crosswinds Music Studio, it is understood that you are in agreement with these statements unless you specifically speak with me in this regard. I will follow online safety guidelines. Your child's full name will never be used.
Discontinuing Module Attendance: Regrettably, if a situation should arise causing your child to no longer be involved with the KiddyKeys Program, for whatever reason, both you, the parent, and I will come to an amicable agreement concerning ending your child's participation in the program. If your child leaves the KiddyKeys Program before December 31, 2017, the tote bag, binder and CD must be returned to the studio. Paid Module Tuition is non-refundable.