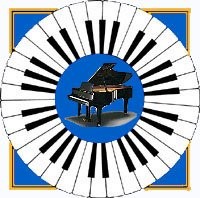 Welcome to
Crosswin♩s Music Stu♩io
Current Students and their Families may login
to their account by signing in at the top right.
In light of the Social Distancing Restrictions
due to the Covid-19 Virus,
my in-studio piano instruction is taking a temporary Intermission.
In these next weeks, I will continue scheduling "Virtual" lessons following the school calendar. My calendar schedule can be found in the Menu above. To date, lessons are going "awesome" and with my studio updates and upgrades nearing completion, they will only become better with more fun music learning!
Piano Instruction is available on both Facetime and Zoom.
To register online, click on "Info ~ Reach Out" in the Menu above,
scroll down that page and fill in the required information. I'll be in touch!!
If you're new to my website, please read on!
I'm so glad you stopped by for more information about music lessons for your child.
We are just learning how valuable a music education can be. And – it's so much fun!
Please take a few minutes to browse my website: the "2019-2020 Studio Calendar",
"My Studio Policy", some cool photos of my students & studio activities on the "Photos" page
and interesting "Videos" I've collected.
After you have read through these pages and are interested in speaking with me further,
please fill-out your contact information
by clicking on the "Info ~ Reach Out" page found in the Menu above.
I'll contact you very soon.... Vivace!
And... Thanks, again for stopping by!
I look forward to speaking with you.
Crosswin♩s Music Stu♩io
"Where Music Comes to Play!"